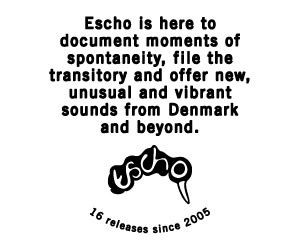 Mailing list
Subscribe to our newsletter


Catalogue Winther 2009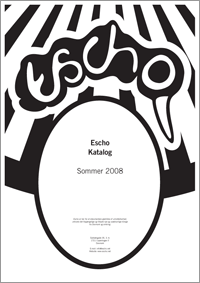 English version (Pdf)
Danish version (Pdf)

Past concerts
International
Albert Newton (UK), Animental (US), Antoine Chessex (DE), Black Dice (US), Bobby Birdman (US), Black Dice (US), Boredoms (JP), Charles Hayward (UK), Chris Corsano (US), Deerhunter (US), Dirty Projectors (US), Earth (US), Evol (ES), Josephine Foster (US), Gang Gang Dance (US), G.I. Joe (IT), House of Extreme Music (HR), Kría Brekkan (IS), Kuupuu (FI), Le Harmacy (IT), Hypnoflash (IT), Lorenzo Senni (IT), Juglandacee (IT), Lexie Mountain Boys (US), Lorenzo Senni (IT), Lucky Dragons (US), Mag (SE), Otomo Yoshihide (JP), Ora Cogan (CA), Victor Hererro (ES), Omar-S (US), Psychic Ills (US), Neokarma Jooklo Experience in quartet (IT), Samara Lubelski (US), Sian Alice Group (UK), Six Orgnans of Admittance (US), Sunburned Hand of the Man (US), Sunn O))) (US), Synt.tofs (SE), The Wrist & Pistols (US), Threadpulls (IR), Tintilwirl (JP), U. S. Girls (US), Usaisamonster (US), Yacht (US), Yximalloo (JP), White Magic (US), Women And Children (US).
Local
Alle med balloner og terrasser, Chambers, Den Fri, Ester Louder, El Hombre Invisible, Goodiepal, Gæoudjiparl, Kid Kishore, KLoAK, Lamburg Tony, Mette Mareridt, Mit Nye Band, O. D. Dødsprinsen, Ordkløver, Twang, Slütspürt, Svartbag, Snøleoparden, Teppop, Telepathic International Group, The Harpies, TS Høeg Ensemble, Vagn E. Olsson, Vinyl Terror, Yoke & Yohs, 2/3 Usynlig

Records stores where you
find our releases
Copenhagen
Jazz Kælderen - Skindergade 19
Møllegades Boghandel - Møllegade 8
Repo Man - Fensmarkgade 36
Route 66 - Fælledvej 3
Smuk Støj - Vesterbrogade 180
Sound Station - Gl. Kongevej 94
Sort Kaffe & Vinyl - Skydebanegade 4
Æter - Jægersborggade 50
Aarhus
Dandelion Records - Borggade 5
Route 66 - Fredensgade 31
Odense
Moby Disc - Skt. Knuds Kirkestræde 2
Internet
180 Gram (Denmark)
Smallfish Records (England)
If you want to sell some of our releases
send a mail to info@escho.net.


Contact
Escho
Dybboelsgade 35, 3. tv
1721 Copenhagen V
Denmark

E-mail: info@escho.net
CVR/SE no. DK-29744432

Visit us at youtube and myspace
Releases
Order Now
Free Worldwide Shipping

Discount: Buy any 3 LPs
DKK 240 (approx €32, $46, £29)
Payments with Paypal or bank transfer.
Mail your order to info@escho.net
and we get back to you. We ship from
Copenhagen within 48 hours
Escho 10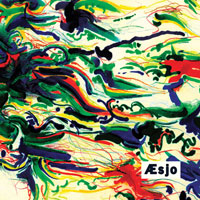 V/A - Æsjo (LP)
DKK 120 (approx €16, $24, £15)


Escho 15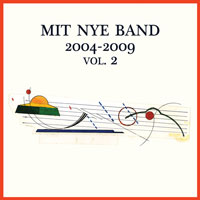 Mit Nye Band – 2004-2009 Vol. 2 (LP)
DKK 120 (approx €16, $24, £15)


Escho 14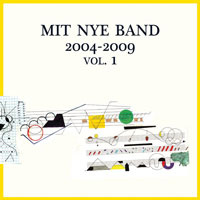 Mit Nye Band – 2004-2009 Vol. 1 (LP)
DKK 120 (approx €16, $24, £15)


Escho 16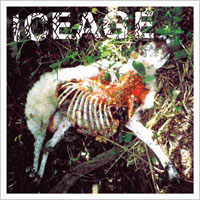 Iceage (7")
DKK 50 (approx €7, $10, £6)

Escho 13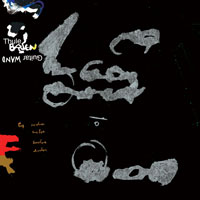 Thulebasen - Guitar Wand (LP)
DKK 120 (approx €16, $24, £15)

Escho 12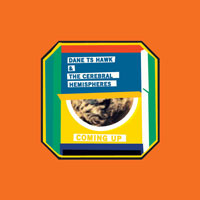 Dane TS Hawk & The Cerebral
Hemispheres - Coming Up (LP)
DKK 120 (approx €16, $24, £15)

Escho 11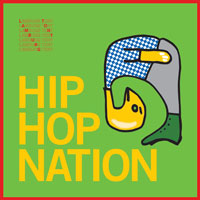 Lamburg Tony - Hip Hop Nation (LP)
DKK 120 (approx €16, $24, £15)

Escho 9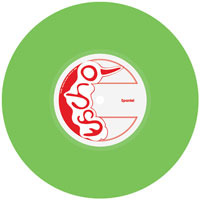 KLoAK - Boobies/Spaniel (7")
DKK 80 (approx €10, $15, £9)

Escho 8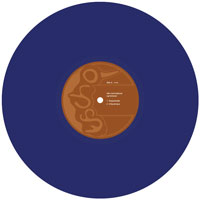 Alle med balloner og terrasser (10")
DKK 80 (approx €10, $15, £9)

Escho 7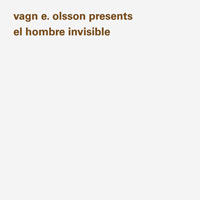 Vagn E. Olsson presents - El Hombre Invisble (LP)
DKK 120 (approx €16, $24, £15)

Escho 6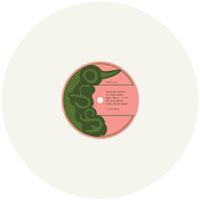 Mit Nye Band - Clear 10" (10")
Sold out

Escho 5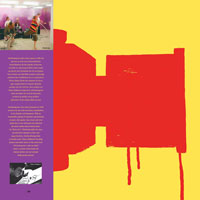 Düreforsög - Escho Live
(LP and comic book)
2nd unnumbered edition
DKK 160 (approx €20, $30, £18)

Escho 4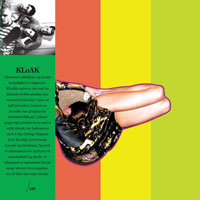 KLoAK - A boy getting pregnant (CD)
2nd unnumbered edition with
disconnected sheets
DKK 120 (approx €16, $24, £15)

Escho 3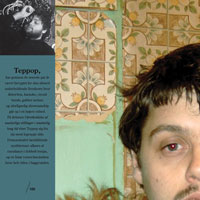 Teppop - Opretholdelse af unaturlige
stillinger i unaturlig lang tid (CDR)
Sold out

Escho 2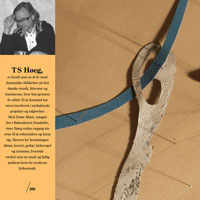 TS Høeg Ensemble - Dome Music (CD)
2nd unnumbered edition
DKK 120 (approx €16, $24, £15)

Escho 1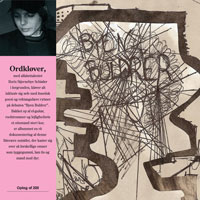 Ordkløver - Byen Buldrer (CDR)
Sold out
Escho Shirts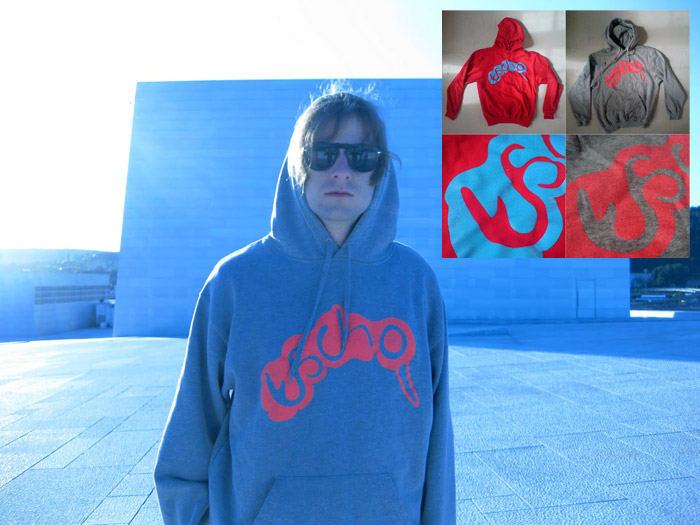 Escho shirts (as seen on Letterman)
Colours: Blue print on red cotton and pink print on grey melange (see picture)
Sizes: S/M/L/XL/XXL
Price: DKK 350 (approx €47, $68, £42)
Free Worldwide Shipping
Send orders to info@escho.net
Flyer archive
Past concerts
Saturday 12 December 2009, Overgaden, Copenhagen: UDGIVELSESFEST FOR LP-KOMPILATIONEN ÆSJO. Live: Thulebasen, Iceage, Olieidol, Lonely Boy Choir, Kim Las, Marie Moko Eline, Man-Sun Chrone, Lamburg Tony & Hyæne, DJ Fos (flyer)
Monday 23 November 2009, Blågårds Bibliotek, Copenhagen: SAMARA LUBELSKI (US) + KUUPUU (FI) + KIRSTEN & MARIE (flyer)
Tuesday 10 November 2009, DOX:CLUB, Copenhagen: MARIE MOKO ELINE + FLÆKKER + DJ HVAD (BORN WRONG) (flyer)
Friday 30 October 2009, Under Vand, Copenhagen: OMAR-S (Detroit, US) + DJ HVAD + ADAM LUNDBERG & OSCAR VILLATA (SE) + UBEBE & ZZZUNE
Friday 2 October 2009, Lygten Station, Copenhagen: ICEAGE 7" RELEASE PARTY: ICEAGE + SEXDROME + LE FISHY + ASHLEY C (flyer)
Tuesday 9 July 2009, Stubnitz, Copenhagen: Albert Newton (UK) + Hyæne, Flækker & Lamburg Tony + Nis & Nis mixsæt
Sunday 5 July 2009, Roskilde Festival, Copenhagen: Showcase with Alle med balloner og terrasser + Thulebasen + Lamburg Tony
Wednesday 13 May 2009, K-I-B, Copenhagen: Lexie Mountain Boys (US) + Lorenzo Senni (IT) + Det Hvide C
Wednesday 18 March 2009, Dunkel, Copenhagen: Kría Brekkan (IS) + Thulebasen + Yoyooyoy dj team
Saturday 28 February 2009, Byens Lys, Christiania, Copenhagen: Neokarma Jooklo Experience in quartet (IT), Selvhenter, 2/3 Usynlig, Edmund Oak
Tuesday 10 February 2009, Art & Colour, Copenhagen: Josephine Foster (US), Victor Hererro (ES)
Thursday 5 February 2009, Musikcaféen, Huset Magstræde, Copenhagen: Lucky Dragons (US), Yximalloo (JP), U. S. Girls (US), Lamburg Tony & Hyæne + DJ Himmelbjerg
Sunday 21 December 2008, Ideal Bar, Copenhagen: 4. Escho i Advent: Release party for Thulebasen: Thulebasen + Paradisets Børn
Moko + Dj Fos
Sunday 14 December 2008, Ideal Bar, Copenhagen: 3. Escho i Advent: Release party for Dane TS Hawk & The Cerebral Hemispheres: Dane TS Hawk & The Cerebral Hemispheres + Alle med balloner og terrasser + Dj Vagn E. Olsson
Sunday 7 December 2008, Ideal Bar, Copenhagen: 2. Escho i Advent: Release party for Lamburg Tony: Lamburg Tony + Goodiepal + Dj Zzzune
Thursday 5 December 2008, Litteraturhaus, Copenhagen: Electron Cinema II: Teppop + Satoy, Thule & Kalle Del Hey + Walter de Maria + Kirke + Fos
Sunday 30 November 2008, Ideal Bar, Copenhagen: 1. Escho i Advent: Ora Cogan (CA) + Mag (SE) + Kim LAS + Djs Nis & Nis
Friday 14 November 2008, Husets Teater, Copenhagen: Chris Corsano (US) + Paradisets Børn + Alle med balloner og terrasser + Djs Nis & Nis
Saturday 1 November 2008, 1000Fryd, Aalborg: KLoAK
Friday 31 October 2008, Recsession Festival, Århus: KLoAK
Thursday 30 October 2008, Krabbesholm Højskole, Skive: KLoAK + Alle med balloner og terrasser + Thulebasen
Sunday 26 October 2008, K-I-B, Copenhagen: Six Organs of Admittance (US) + Juglandacee (IT) + Svartbag + Alle med balloner og terrasser + Thulebasen
Saturday 25 October 2008, Koloni, Göteborg (Sweden): Juglandacee (IT) + Alle med balloner og terrasser + Thulebasen
Friday 24 October 2008, Tusindfryd, Aalborg: Juglandacee (IT) + Alle med balloner og terrasser + Thulebasen
Thursday 23 October 2008, Musikcafeen, Århus: Juglandacee (IT) + Alle med balloner og terrasser + Thulebasen
Friday 10 October 2008 | Mit Nye Band @ Lille VEGA, Copenhagen
Thursday 9 October 2008 | Mit Nye Band + Alle med balloner og terrasser + Vagn E. Olson + Thulebasen @ Phono Festival, Odense
Friday 12 September 2008 | Black Dice (US) + Lamburg Tony & Hyæne @ Under Vand, Copenhagen
Wednesday 10 September 2008 | Thulebasen + MoHa + Yoke & Yohs + Gud Er Kvinde @ Warehouse9, Copenhagen
Friday 5 September 2008 |Lamburg Tony + Alle med balloner og terrasser + Goodiepal @ Cafe OTO, London
Thursday 4 September 2008 | Lamburg Tony + Alle med balloner og terrasser + Goodiepal + Gastric Female Reflex (CAN) + Peeesseyee (US) + Amon Düde (FIN) + Helm (UK) @ Nog Gallery, London
Tuesday 2 September 2008 | Goodiepal feat. Alle med balloner og terrasser + Faust (DE) + Shit and Shine (UK) @ The Cargo, London
Sunday 13 July 2008 | Alle med balloner og terrasser @ M/S Stubnitz, Copenhagen
Friday 11 July 2008 | Dance party with DJs Ben Crook, Rupert Clervaux, Zven, Zzzune, Nis & Nis @ M/S Stubnitz, Copenhagen
Thursday 10 July 2008 | Sian Alice Group (UK) + Thule + DJs @ M/S Stubnitz, Copenhagen

Saturday 5 July 2008 | Nis & Nis mix set | Roskilde Festival 2008, Roskilde
Wednesday 11 June 2008 | KLoAK release party for new 7 inch | Jolene, Copenhagen
Saturday 7 June 2008 | Nis & Nis mix set | Distortion 2008, Copenhagen
Saturday 25 Apr 2008 | Alle med balloner og terrasser + Lamburg Tony and more | Undervand, Copenhagen
Friday 21 Mar 2008 | Spaghetti bolognescho: Lorenzo Senni (IT) + Hypnoflash (IT) + Juglandacee (IT) + G.I. Joe (IT) + Chambers + Dj Gary Goiter + Alle med balloner og terrasser | Warehouse9, Copenhagen. Info here

Thursday 28 Feb 2008 | Alle med balloner og terrasser (release party) | Din Nye Ven, Copenhagen
2007
Saturday 8 Dec 2007 | Mit Nye Band + Vagn E. Olsson | Sweet Silence Studios, Copenhagen
Friday 30 Nov 2007 | Mit Nye Band | Lukket sportsbar i Pantheonsgade, Odense
Saturday 24 Nov 2007 | Mit Nye Band + Pretty Pretty Maids | Tusindfryd, Aalborg
Friday 23 Nov 2007 | Mit Nye Band + Pretty Pretty Maids | Pitstop, Kolding
Thursday 22 Nov 2007 | Mit Nye Band + Pretty Pretty Maids | Musikcafeen, Århus
Sunday 18 November 2007 | DIRTY PROJECTORS (US) + MIT NYE BAND | Loppen Christiania, Copenhagen. Info and presale here
Friday 16 November 2007 | CHARLES HAYWARD (UK) + GÆOUDJIPARL | ANDERSEN_S Contemporary, Copenhagen. Info and presale here
Thursday 15 November 2007 | GANG GANG DANCE (US) | Empire Bio, Copenhagen. Info and presale here
Monday 12 November 2007 | DEERHUNTER (US) | Loppen, Christiania, Copenhagen. Info and presale here
Thursday 18 October 2007 | VAGN E. OLSSON record release | Plaze Library Bar, Copenhagen
Wednesday 3 October 2007 | PSYCHIC ILLS (US) + KLoAK | Lygten Station, Lygten 2, 2400 København N | 20.00 | 50,-
Sunday 12 August 2007 | BOREDOMS (JP) | Radiohusets Koncertsal (Copenhagen). Præsenteret i samarbejde med DRs Radium på P2, Kntn, Score og Subotnick
Wednesday 04.07.07 | KLoAK | Roskilde Festival (Copenhagen)
Sunday 01.07.07 | Mit Nye Band | Roskilde Festival (Copenhagen)
Friday 12.05.07 | Escho Night with Lucky Dragons (US) + KLoAK + The Harpies. DJS: The Amazing Hammerkids | Global, Nørre Allé 7, Nørrebro (Copenhagen)
Monday 8.05.07 | Beatles | Kirken i Møllegade, Møllegade 7 (Copenhagen)
Saturday 28.04.07 | KLoAK + Lamburg Tony | Radiohuset Rocker, Rosenørns Allé 26 (Copenhagen)
19.03.07 - 14.04.07 | Tillykke Lille Fugl (exhibition) | Fleisher/Ollman Gallery (Philadelphia, Pennsylvania, US) >More
Friday 09.03.07 | An Escho Night with White Magic (New York) | Radiohusets studie 7, Rosenørns Allé 26 (Copenhagen) >More

Saturday 23.02.07 | An Escho Night with Charles Hayward (UK) + Beatles (DK) | Radiohuset Studio 4 (Copenhagen) >Info

Saturday 27.01.07 | Mit Nye Band + Ordkløver | Turbinehallerne (Copenhagen)

Friday 26.01.07 | Mit Nye Band + Ordkløver | 1000Fryd (Aalborg)

Friday 19.01.07 | An Escho/Fos Night with Women and Children (US/FR) | Turbinehallerne (Copenhagen)

2006
Saturday 16.12.06 | HURRA Day 2 - Eky surprice + Snøleoparden + Antoine Chessex (DE) + Tintilwirl (JAP) + Slütspürt + Threadpulls (IR) + Vinyl Terror + TIG + DJ's | Curated by Escho, Kntn and yoyo oyoy | Turbinehallerne (Copenhagen)

Friday 15.12.06 | HURRA Day 1 - Yoke Yohs + 2/3 Usynlig + Le Harmacy (IT) + Teppop + Kid Kishore + Ester Louder + DJ's | Curated by Escho, Kntn and yoyo oyoy | Turbinehallerne (Copenhagen)

Saturday 25.11.06 | An Escho/Klub Argot Night with Usaisamonster (US) + Animental (US) + Mette Mareridt √ Bolsjefabrikken, Glentevej 8 (Copenhagen). Doors open 2000 - party until 0400. Entrance 50;-

Friday 17.11.06 | An Escho celebration of Mit Nye Band's Clear 10" release √ Sound Station (Copenhagen)

Saturday 30.09.06 | Teppop + Kid Kishore and more √ Phonofestival (Odense)

Saturday 16.09.06 | An Escho celebration of KLoAK's second album √ Bolsjefabrikken, Glentevej 8 (Copenhagen)

Friday 08.09.06 | An Escho/Subotnick Night with Sunburned Hand of the Man (US) √ Christiania Byens Lys (Copenhagen)

Thursday 24.08.06 | An Escho Night with Gang Gang Dance (US) + Snöleoparden + DJs √ Turbinehallerne (Copenhagen)

Friday 14.07.06 | An Escho/Loco Night with Otomo Yoshihide (JAP) feat. Nis B, Andreas H, Mads H, Toke √ Stubnitz (Copenhagen)

Saturday 08.07.06 | An Escho Night with Mit Nye Band √ Stubnitz (Copenhagen)

Thursday 01.06.06 | An Escho celebration of Düreforsög's fourth album √ Sacre-Coeur (Copenhagen)

Saturday 29.04.06 | An Escho appearance (mix set) √ Danmarks Radio (Copenhagen)

Wednesday 26.04.06 | Teppop √ Enigma (Brighton/UK)

Saturday 22.04.06 | Teppop √ Custard Factory (Birmingham/UK)

Thursday 13.04.06 | An Escho celebration of TS Høeg Ensemble's debute album √ Sofitel Library Bar (Copenhagen)

Thursday 06.04.06 | An Escho celebration of Teppop's debute album √ Stereo Bar (Copenhagen)

Saturday 11.03.06 | Sunn 0))) (US) + Earth (US) + Nis & Nis (mix set) √ Voxhall (Aarhus)

Sunday 05.03.06 | Sunn 0))) (US) + Earth (US) + Nis & Nis (mix set) √ Loppen (Copenhagen)

Saturday 04.03.06 | Liars (US) + Colder (FR) and more √ Blomst i Den Grå Hal (Copenhagen)

Saturday 25.02.06 | ÆØÅ √ Basement (Copenhagen)

Tuesday 31.01.06 | An Escho Night with Lucky Dragon (US) + Evol (ES) + Eats Tapes (US) √ AX12 (Copenhagen)

Saturday 31.12.05 | An Escho Night with Synt.tofs (US/SE) + Teppop + Lamburg Tony √ Kulkafeen (Copenhagen)