Escho 16:
Iceage (7")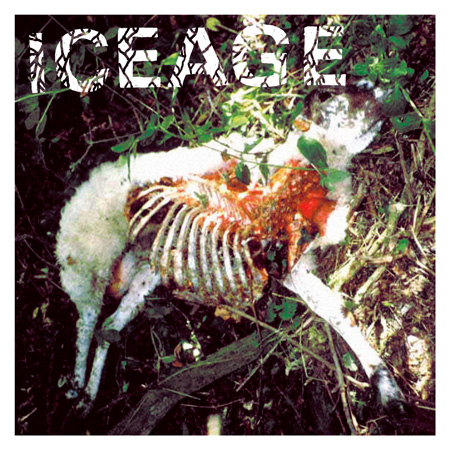 Included is a voucher for a free digital copy
Som pubeshår skyder ud fra ungt kød kravler Iceage ud af undergrunden med en påstand om at guitar-tromme-bas-sang-er-rock. De fire unge (16, 17, 17 og 18 år) herrers målrettethed og tidlige opvågen har sat sit præg på bandets aggressive og højfrekvente udtryk hvor noget så oprigtigt som "fede riffs" dominerer det neo-nihilistiske lydbillede. Ellers bliver der slået hårdt på trommer og sunget om huller og ødelagte fingre i et desperat forsøg på at få en ellers usammenhængende verden til at hænge sammen. Københavns egen punklegende Peter Peter hev den unge kvartet i studiet i én dag i juni hvor de sammen undfangede 7er-debuten, som kan bryste sig af at være en oprigtig Escho-udgivelse hvor der ikke er så langt fra tanke til handling.
As pubic hair shots from young flesh, Iceage crawls out of the underground with the allegation that guitar-drum-bass-vocals-is-rock. The four young (16, 17, 17 and 18 year) gentlemen's determination and early awakening has left its mark on their aggressive and high-frequency expression, where something as sincere as "great riffs" dominate the neo-nihilistic soundscape. The drumming is rough and with songs about holes and broken fingers which is a desperate attempt having an otherwise disjointed world making sense. Copenhagen's own punk legend Peter Peter placed the young quartet in a studio one day in June where they together conceived the 7" debut.
Playlist

Side A
1. Hole (0:47)
2. IIIIIIII (2:27)

Side B
1. Collaps (2:13)
2. Broken Bone (2:35)

Notes
All music composed and arranged by Iceage. Recorded by Troels Alsted and Peter Peter. Mixed by Nis Bysted and Iceage. Mastered and cut to vinyl by Goodiepal. Digital master by Niels Kristian Eriksen.
Website: Iceage at Myspace
See also Broken Bone (live footage)


---
Shop
Go to the
frontage
for pricing and order options
---
---
Released 21 October 2009
Catalogue no.: ESC16
Format: 7"
300 copies